Two major planning applications are to be reconsidered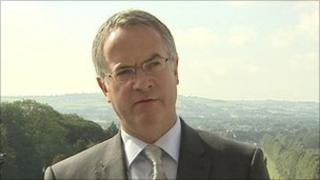 Two major planning applications are to be reconsidered after "serious procedural errors" were found.
An investigation discovered that Donegal council was not involved in plans for a food store near the border, on the Buncrana Road in Londonderry.
New environmental information about an energy-from-waste power plant on Belfast's Ballyutoag Road was also not advertised as required.
Planners had given both a notice of opinion to refuse.
The plans were part of what is known as an Article 31 application.
These are major planning applications with the final decision being taken by the Department of Environment.
The errors were discovered after Environment Minister Alex Attwood called for a review of all Article 31 planning applications.
"This is unacceptable and means that departmental notices of opinion must be withdrawn and the applications reprocessed," Mr Attwood said.
"The identification of these cases validates the need for the review of Article 31 applications. Nevertheless it is not good enough for this to happen and I have told planning officials bluntly of my views and what now needs to happen."
Recently the minister revealed a error in the planning application for a new North-South electricity interconnector planning application.
It was this that led to all other major applications being rechecked.