Carrick firm Advanced Sensors wins £5m contract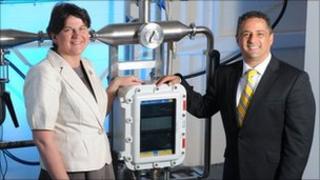 A County Antrim firm has secured a £5m contract in the Middle East.
Carrickfergus company, Advanced Sensors, designs oil and gas equipment for the industry worldwide.
Invest Northern Ireland contributed £124,000 to the project which was announced by Enterprise Minister Arlene Foster on Wednesday.
The minister said: "Supporting and encouraging companies to export is an essential part of developing a strong, competitive economy".