Killer dentist Colin Howell declared bankrupt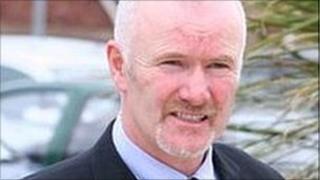 Killer dentist Colin Howell has been declared bankrupt for owing £252,472 in taxes.
A High Court order was made against Howell, 52, following a petition by HM Revenue and Customs Commissioners.
It was claimed Howell had no reasonable prospect of being able to pay his debt.
Last year, Howell was sentenced to a minimum term of 21 years for murdering his wife and his former lover's husband in Castlerock in 1991.
Howell pleaded guilty to the double murders.
The bodies of Lesley Howell, 31, and Trevor Buchanan, 32, were found in a car full of exhaust fumes in 1991.
It was initially thought that they had died in a suicide pact.
In May of this year, Howell pleaded guilty to nine counts of indecent assault on former patients who attended his dental surgery.