Illegal filling station dismantled in Ballymena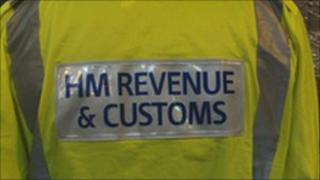 An illegal filling station has been dismantled in the Ballymena area.
Customs and police officers raided the site on Tuesday evening. Two men and a woman were arrested.
Nearly 10,000 litres of suspected illicit fuel, vehicles, pumps, tanks and equipment along with over £30,000 in cash were removed from the site.
Officers also seized a 40ft lorry containing two 15,000 litre fuel tanks, secured by canvas straps, as part of the operation.
Customs' John Whiting said: "The fact that this 40ft lorry contained two large fuel tanks secured only by a few canvas straps shows a total disregard for the safety of other road users."