Smithwick Tribunal reaches summer recess in Dublin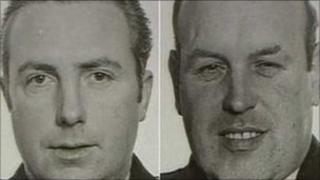 The first phase of public hearings at the Smithwick Tribunal has ended for a summer recess.
The Dublin-based tribunal is investigating allegations of collusion between members of the Garda and the IRA in the murder of two RUC officers.
Harry Breen and Bob Buchanan were killed in an ambush minutes after leaving Dundalk Garda Station in 1989.
The tribunal is expected to resume in September.