Breast screening has little effect on falling death rates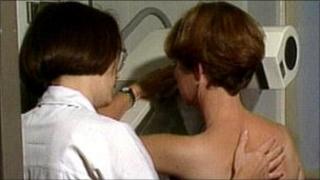 New research suggests breast cancer screening has had little effect on falling death rates from the disease.
Experts compared data from three pairs of European countries, including Northern Ireland and the Republic.
Death rates in NI fell by a similar rate to the Republic even though extensive screening began in NI more than ten years earlier.
Dr Janet Little from the Public Health Agency said it is still vital that women are screened.
"This is one paper of many things that may influence policy, but at the moment the policy which we in the Public Health Agency are strongly promoting is that women in the age groups of 50 to 70 continue to attend for screening," she said.
"We know that when cancer is diagnosed at an earlier stage, the disease process has better outcomes and there are better survival rates, so it really is very important."
The research was published in the British Medical Journal and was based on data from the World Health Organisation.