Man questioned over Bobby Moffett killing is released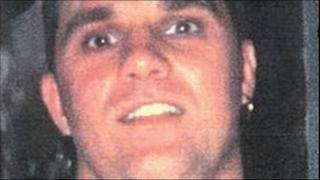 A 55-year-old man arrested on Saturday by detectives investigating the murder of Bobby Moffett has been released without charge.
Police said he was detained in the north Belfast area on Saturday morning.
Mr Moffett, a former loyalist prisoner, was shot dead by two masked gunmen on the Shankill Road in May last year.
The International Monitoring Commission said the killing was sanctioned by the UVF. A number of people have been arrested but no-one has been charged.
The leader of the UVF-linked Progressive Unionist Party, Dawn Purvis, resigned from the party in protest at the murder.