Yachtsman missing off Isle of Man found alive and well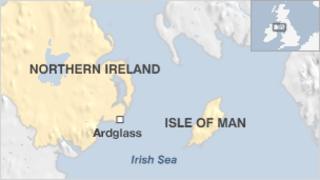 A man who was feared dead after his yacht went missing off the Isle of Man has been found alive and well.
A major search was launched after he left the island on Sunday night but failed to reach his destination in Northern Ireland.
The man had been due to arrive in Ardglass fishing port on the County Down coast.
It is understood the yachtsman was located via his mobile phone signal, six miles west of the Isle of Man.
The man's brother says he spoke to him early this morning and he had reported having difficulty with a strong tide.
Coastguard Watch Officer Dawn Petrie from the control centre in County Down said the search teams involved were very relieved.
Coastguard teams from Northern Ireland and the Isle of Man took part in the search.