Northern Ireland economy 'to see slower growth'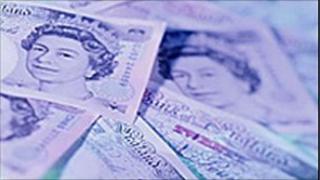 The Northern Bank is predicting slower growth for Northern Ireland's economy than the rest of the UK.
Its latest quarterly forecast, covering the last few months, has not increased the previously predicted figure of 1.1% growth for 2011.
The bank considers the economy's chances of slipping back into recession to have increased.
On Tuesday the Confederation of British Industry said it thought the UK economy as a whole would grow by 1.3%.
Northern Bank's chief economist Angela McGowan said all sectors are struggling, but those embracing the export market are doing better.
"The global players are doing well in Northern Ireland but those sectors that are relying on the domestic economy, like retail and financial services are still quite low," she said.
"And some sectors haven't seen any improvement since the recession began, like construction, which saw a 3.3% contraction."