Restorative justice body CRJI 'not up to standard'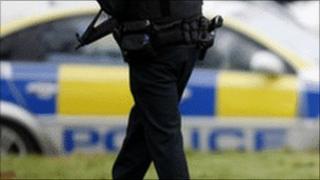 An inspection of schemes carried out by Community Restorative Justice Ireland (CRJI) has found the majority of its work has not met governments standards.
The examination, carried out by the Criminal Justice Inspectorate, is the first since CRJI was first accredited under government protocols in 2008.
It said the majority of cases handled by CRJI were below the standard required for reportable crime.
Only one case had been transferred from CRJI to the PSNI, the report added.
Inspectors said that despite problems, a number of positive developments had occurred in the three years since the last inspection.
Deputy Chief Inspector Brendan McGuigan said that CRJI now enjoyed positive relationships with a range of statutory bodies including the PSNI, local councils and the Probation Board for Northern Ireland.
But he added that "despite four recommendations being fully achieved and one partially", a number of issues still needed to be addressed.
"Some political representatives remain critical of the schemes and argue that key figures within the schemes are politically partisan - a perception which is fuelled by the inability of CRJI to attract individuals from different political backgrounds," Mr McGuigan said.
"We would encourage CRJI to continue to strive to address this issue," he added.
He said the organisation also needed to undertake additional work around its complaints policy to bring it to the standard required of a typical voluntary or community organisation.