Estate agent Joseph Taylor owned 40 repossessed homes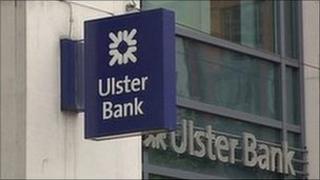 The BBC has learned that a large portfolio of repossessed properties which are being sold in Belfast had been owned by an estate agent.
The receiver of the 40 houses in the north and west of the city is inviting any reasonable offers.
It is understood the portfolio is valued at around £1.5m.
Land Registry documents show they were owned by west Belfast estate agent Joseph Taylor who traded as Taylor Property Management on the Falls Road.
The documents also show that the portfolio was assembled using Ulster Bank mortgages.
The bulk of the houses are in the Ardoyne area of north Belfast and the Beechmount area of west Belfast.
Taylor Property Management was dissolved in May last year.
The receiver of the properties, financial consultancy firm RSM McClure Watters, has appointed BTW Cairns to sell the properties.