Magherafelt man Steven Rutter jailed for attack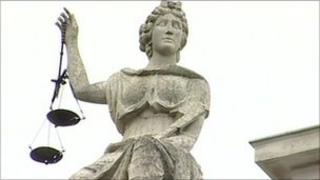 A Magherafelt man who admitted assaulting a man last year has been jailed for nine months.
Steven Rutter, 19, from Leckagh Walk, attacked the victim during a party at his mother's house last July.
The court heard that Rutter punched the man to the ground and when he got up knocked him down again and then kicked him. The victim's jaw was broken in two places during the attack.
The judge said anything other than a prison sentence was inappropriate.
He said that while Rutter had consumed a substantial amount of alcohol, it could not justify what happened later.
A defence lawyer said that his client had accepted he was "the one who behaved aggressively" in a fraught atmosphere in which sectarian remarks were made.
He added that Rutter had been forgiven by his victim.