NI lawyer says guidelines needed after kids left alone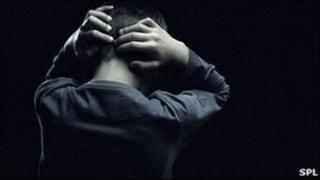 A leading family lawyer has called on the Northern Ireland Executive to introduce clear guidelines for parents about leaving children at home alone.
It follows intervention by social services in Dungannon where four children aged between five and 14 were left at home when their parents went on holiday.
Hilary Carmichael said more clarity is needed to protect children.
"At the moment it is very much a parental decision," she added.
"It is up to the parent whether at this stage they believe their child is significantly mature to be left alone for any length of time."
Ms Carmichael said it is unacceptable that social services can only intervene in cases where they believe a child is at serious risk.
"The law does not tell us whether it is acceptable to leave a 14-year-old in charge of a younger child," she added.
"Guidelines from the executive or from social services would be very important, because the law at the moment deals with a situation when things go horribly wrong.
"It doesn't deal with what happens in a situation when we are only leaving our child for a significant length of time.
"And as we can see from the situation in Dungannon, parents don't always get it right."
Police in Dungannon visited the home after receiving a report about the situation and contacted social services.
The head of the NSPCC in Northern Ireland, Neil Anderson, said such incidents were not common.
"We don't hear about this every day at all. It is very, very rare to hear about a story like this in Northern Ireland, in particular," he said.
"The point is that even if those children were in relatively safe physical surroundings, like in a family home, the length of time that they're left alone creates a great risk over time that something just can go wrong, and that is an offence to place children in that position."