Bobby Moffett murder: man released by PSNI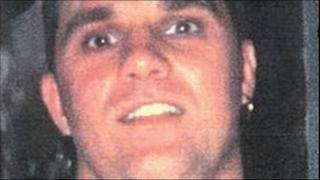 A 41-year-old man arrested in connection with the murder of Bobby Moffett has been released without charge.
The man was detained in west Belfast on Saturday morning and taken to Antrim police station for questioning.
He was released unconditionally late on Saturday night.
Former loyalist prisoner, Moffett, was shot in broad daylight on the Shankill Road in May 2010.
The International Monitoring Commission said the killing was sanctioned by the UVF. A number of people have been arrested but no-one has been charged.
The leader of the UVF-linked Progressive Unionist Party, Dawn Purvis, resigned from the party in protest at the murder.