Cancer patients not active enough, according to charity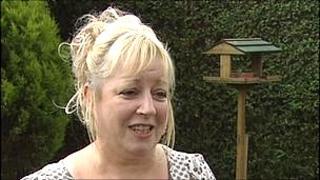 Three quarters of people in Northern Ireland who have had a cancer diagnosis are not physically active enough, according to Macmillan cancer support.
The charity has launched the Move More campaign.
It said research shows even moderate exercise can reduce getting ill again.
Macmillan estimated that 38,000 cancer survivors in Northern Ireland could be at greater risk of serious long term health problems due to lack of exercise.
It also found some were at greater risk of recurrence of cancer.
Macmillan senior development manager Paula Kealey said she has "seen how exercise can help patients feel better".
"Traditionally, cancer patients have been advised to take it easy after their cancer treatment, yet our Move More study shows that gentle exercise can be of real benefit to some patients," she said.
"The exercise doesn't need to be anything too strenuous - gardening, walking and gentle swimming all count. There are also real social benefits to attending a class."
Jo-ann Grimley who was diagnosed with breast cancer three years ago, said she is certain that keeping active has helped her recovery.
"I lost the movement in my arm so I started going to the yoga and pilates classes," she said.
"Not only did it help me physically but it helped me emotionally to deal with what I was going through as well."