Three due in court charged with Antrim attempted murder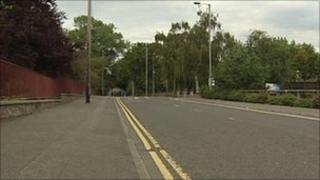 Three Antrim men have appeared in court charged in connection with the attempted murder of a 17-year-old boy in the town last week.
Police believe there was a sectarian motive for the attack on Jordan Duffy, who suffered serious injuries.
In court were Nathan Wilson, 20, of Birch Hill Meadows, Colin Kingsberry, 23, from Carntall Gardens and Kyle Green, 23, from Kilgreel Road.
All three accused were remanded in custody.
A detective constable told the court there were three witnesses to the attack, which happened on the Station Road on Friday.
The officer said that in police interviews each of the accused gave a different version of events.