Graffiti attack on Rasharkin Hibernian hall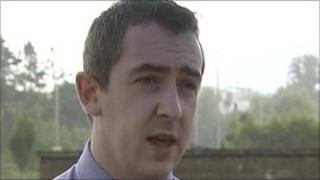 Sectarian graffiti has been painted on an Ancient Order of Hibernian hall in County Antrim.
The attack on the hall at Rosnashane Road near Rasharkin happened some time between 20:00 BST and midnight on Friday.
Sinn Fein assembly member Daithi McKay described those responsible as "sad individuals".
Police have appealed for anyone with information about the attack to get in contact with them.