Reports of gunfire at Divis bonfire in Belfast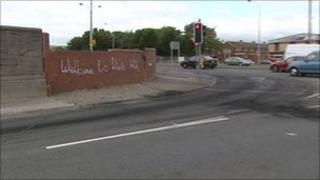 Police in west Belfast are investigating reports of gunfire at a bonfire site in the Divis area on Monday night.
It is believed several shots were fired and a number of petrol bombs were thrown at police just after midnight.
There were no reports of any injuries.
The Westlink and several surrounding roads in the area had to be closed for a number of hours due to barricades being erected by the crowds.
Karol McKee of the Falls Residents' Association condemned the trouble and said the organisation wanted such incidents "to be a thing of the past".