Injunction granted against Facebook over sex video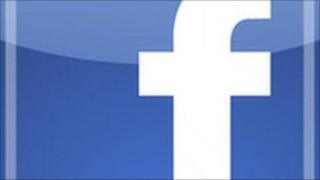 A woman has been granted an injunction against the social networking website Facebook and others, in the first case of its kind in Northern Ireland.
She wants to stop a former partner from uploading a video of them together.
In an affidavit to the High Court the woman explained her relationship to the defendant had ended after nine years.
However she said it became clear he had made a video of them engaged in sexual activity and was threatening to show it to her friends, family and employer.
The video had been made using a mobile phone when the couple had met up one night following their break-up.
The woman, believed to be a County Antrim classroom assistant, said she had been drunk at the time and had not consented to the video being made.
School pupils
She alleged that he showed it to her sister's boyfriend and planned to disclose it to her employers.
It was claimed that he also threatened to sit outside the school where she worked and send footage to pupils via bluetooth.
The man further issued a threat to put clips on Facebook, she alleged.
Her lawyers claimed any clips could spread uncontrollably if they were allowed to be uploaded.
Barrister Peter Girvan said: "If the defendant placed this video on Facebook now it would probably take time for the administrators to pick up on it.
"Within that time frame all the material could go viral."
Mr Justice McLaughlin granted the injunction preventing the defendant from showing, publishing or distributing the video or uploading it to any website
He further agreed to name Facebook UK Ltd as a defendant in the injunction proceedings - the first time this has happened in Northern Ireland.