Arlene Arkinson's sister Kathleen hope over new search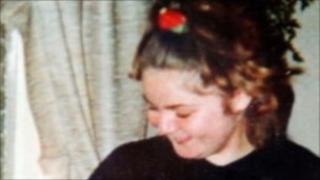 The sister of murdered teenager Arlene Arkinson has said she is hopeful that her body will be found in new police searches in September.
Arlene, from Castlederg in County Tyrone, was 15 when she disappeared in 1994. She is believed to have been abducted and murdered.
Convicted child killer Robert Howard was acquitted of her murder in 2005.
On Wednesday, detectives updated Kathleen Arkinson and her family on their plans for new searches.
Kathleen said she was scared to build up her hopes her sister's body would be found but remained optimistic.
She added that finding Arlene would help to bring closure for her family.
"At least we'll know we've brought her home and given her a decent burial. We've been grieving for 17 years. That's a long time," she said.
She added that the searches are expected to last longer than previous attempts to find her sister's remains.
In October 2003, Howard was found guilty of murdering 14-year-old Hannah Williams from Deptford in south London.
Her body was found in a cement works in Northfleet in Kent in March 2002.
A jury, which was unaware of that conviction, acquitted Howard of Arlene's murder at a trial in Belfast in 2005.
Kathleen Arkinson said her family still believed "120 per cent" that Howard had murdered her sister.