Care worker suspended after failing to medicate patient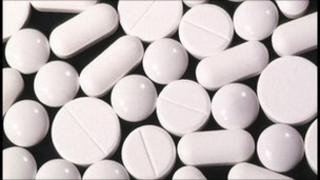 A residential care worker has been suspended from her post in Belfast after she was found guilty of misconduct.
Sarah Roy worked in a Belfast residential home owned by the Clanmill Housing Association.
She admitted that she failed to give a patient medication and then tried to hide her mistake by removing two tablets from the packet.
Ms Roy has been suspended from the care register in Northern Ireland.
At a misconduct hearing, heard by the Northern Ireland Social Care Council, she also admitted to failing to properly administer medication to two other residents at the same home.
The committee said her actions questioned her integrity and honesty.
Unlocked
The conduct committee found Roy guilty of misconduct in both incidents.
It was also told that a medication cupboard was left unlocked.
The committee suspended Roy from the Northern Ireland social care register for six months, which it said was appropriate given that she had already been banned from practising for a considerable period.
In a statement, Clanmill Housing said: "We are committed to providing the very highest standard of care for residents.
"Ms Roy left our employ in April 2010, prior to which she was subject to disciplinary proceedings.
"In line with requirements we notified the NI Social Care Council and as a result Ms Roy has now been suspended from the social care register.
"We fully support the NI Social Care Council in promoting excellence in the care of vulnerable people and have worked closely with them throughout this process," it added.
Meanwhile, the BBC has learned that since April, a further nine care workers who work across Northern Ireland have appeared before a conduct committee.
One was removed, three were suspended while five were cautioned.