Report into killing of William McKavanagh by Army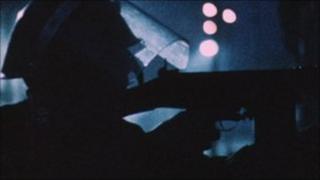 The findings of a report into the killing of a Belfast man by soldiers in 1971 will be released on Thursday.
William McKavanagh, who was 21 and a Catholic, was shot dead in the Markets area of Belfast.
The circumstances surrounding his death have been investigated by the Historical Enquiries Team.
Its findings will be released by the Pat Finucane Centre in Belfast later.
Lost Lives, a book which chronicles every death during the Northern Ireland Troubles, said Mr McKavanagh's body was found in McAuley Street, not far from his home at Henrietta Street.
It added that the army claimed he was a gunman but the IRA said neither he, not his brother or cousin who were arrested after the shooting, were members of the republican movement.
It said the Northern Star, a publication by the People's Democracy movement, was critical of British press reports which said the Royal Green Jackets had laid siege to a bakery for several hours and killed a sniper after advancing under a hail of bullets.
Lost Lives continued: "The Northern Star report went on to say that due to 'excellent detective work' by Michael Heney of the Irish Times, it was established that the dead man was shot some 150 yards from Inglis's Bakery 'after panicking after having received into his possession a pair of looted fishing waders, when he was ordered to stop'".
"An army press officer, asked to comment on the evidence, was reported to have said: 'There was a lot of confusion about that night. In fact, there was no sniper shot in Inglis's factory - that is correct'".