Repossessed city building sites sold for bargain prices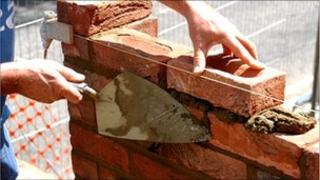 Two housing development sites in greater Belfast which had been repossessed by banks have been sold.
A site at Glenville Road, Newtownabbey, which cost £2m, was bought by builders Wilson & Mawhinney for £750,000.
The other site, with planning permission for 10 flats and eight houses at Victoria Road in east Belfast, cost £1.5m in 2006.
It is not clear what new owners Broomhill Land Securities paid, but the asking price was just £270,000.
The Newtownabbey site has planning permission for 42 flats and 14 houses.
The previous owners, ADH (Ireland), went into liquidation in 2009 owing Bank of Scotland Ireland around £3m.
Balance sheet
The company's other assets included a £250,000 power boat, a Sealine SC38.
The new owners made a profit of almost £360,000 last year and according to their balance sheet have cash of more than £2m.
Broomhill Land Securities which bought the east Belfast site, is controlled by a south Belfast businessman.
The site had been owned by Crumlin firm M&I Developments but was placed into receivership alongside a number of other assets last year.
M&I paid £1.5m for the site in 2006. It is not clear what the new owners paid, but the asking price was just £270,000.
The sales demonstrate that some cash-rich buyers now believe there is good value to be had in some properties.
Other cash buyers in recent months include the Fraser family who bought two development sites in Belfast and the County Derry businessman Seamus Gillen who bought the the Fanum House office block, also in Belfast.