Ireland issues travel advice for Britain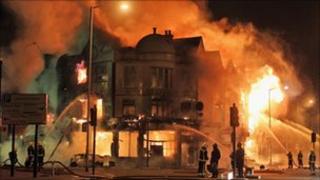 The Irish Department of Foreign Affairs has issued travel advice to its citizens planning to travel to England.
The advice follows disturbances in many British cities, including London, Birmingham, Liverpool and Manchester.
Issued on Tuesday it advised people to "avoid areas where civil unrest is occurring and follow any instructions issued by the police".
Irish citizens living in any affected areas are also instructed to "be vigilant and monitor local media".
The department also asks people to be aware of the current terror threat level in Britain which is severe.
It warns travellers of "additional security measures" at airports and "specific restrictions for carry-on baggage".