Union asks PSNI to investigate Ghanaian's Kilkeel death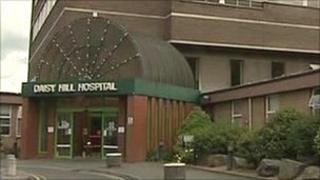 A trades union has asked the PSNI to investigate the death of an African man, who had been working in the fishing industry in Kilkeel.
Fortune Atsu died in July, but his body remains in a hospital morgue.
The International Transport Federation has been asked to intervene by the Ghanaian man's family, who say they cannot afford to repatriate their son's remains.
They believe Mr Atsu was working in Kilkeel illegally.
Fortune Atsu fell ill after leaving his fishing boat on 18 July, and was taken by ambulance to Daisy Hill hospital where he later died.
The cause of death is listed as meningitis, but the Transport Federation believes the cause of the infection needs to be properly investigated, as do the circumstances surrounding his time in Northern Ireland.
The union has addressed the letter to PSNI Chief Constable Matt Baggott. It was sent on Friday.
It reads: "I believe it is in the public interest that the precise circumstances of Mr Atsu's death are established in order to allocate responsibility, if any, and to ensure justice is done to the dead man and his family."