NI Water is fined £1,000 over pollution at Waringstown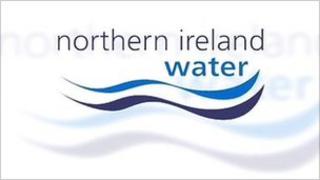 Northern Ireland Water has been fined a total of £1,000 for two offences of polluting a waterway - its third such fine in the last three weeks.
The latest fine is over two cases of pollution at Waringstown Stream by discharge from Primary Walk Sewage Pumping Station.
NI Water said it had acted quickly to stop the discharges.
On 27 June 2010, inspectors saw a large dead eel and several smaller fish in a distressed state in the stream.
On 5 July NI Environment Agency (NIEA) inspectors revisited the site following a pollution incident report and observed the sewage pumping station - operated by NI Water - to be overflowing to the waterway, which is a tributary of the River Lagan.
Samples taken on both occasions confirmed that the discharge contained poisonous, noxious or polluting matter which was potentially harmful to fish life in the stream.
The NIEA said they were "significant polluting discharges that impacted the aquatic system in the Waringstown Stream".
NI Water was fined £500 for each incident, plus court costs of £34.
In a statement the company said: "NI Water acted quickly to stop the discharges on both occasions and to clean up the sites.
"Further investigation found that the blockages had been caused by a large amount of inappropriate items, which the sewerage system is not designed to cope with.
"We would like to ask for the publics' assistance in reducing these occurrences by not placing inappropriate items in the toilet, down a drain or into the sewers."