CRH reports 280% rise in profits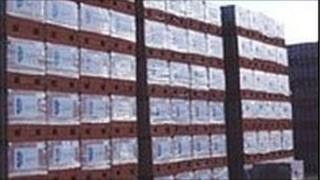 One of Ireland's biggest companies, CRH, has reported pre-tax profits of 95m euros (£83.5m) for the six months to June.
That is a 280% rise compared to the same period last year.
CRH manufactures and distributes building materials. In Northern Ireland, the company owns Northstone, Tyrone Brick and Springvale EPS.
Turnover for the six months rose by 7% to 8.2 billion euros from 7.7 billion euros.
The company said the improved performance was driven by its operations in Europe and the Americas.
However, it said the Irish market remains weak as construction activity continues to fall.
The firm's chief executive, Myles Lee, said the company was seeing the results of strategic decisions taken during tough trading conditions.
"The positive outcome for the first half of 2011 clearly demonstrates the benefits of the extensive reorganisation and restructuring measures implemented in response to the exceptionally difficult markets of recent years," he added.