Home damaged in Londonderry petrol bomb attack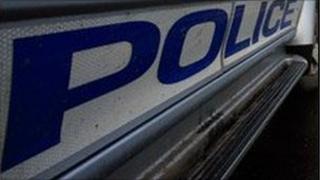 A house in Londonderry has been damaged in a petrol bomb attack.
Two petrol bombs were thrown at the house in Clooney Mews at about 23:00 BST on Tuesday.
One petrol bomb was thrown at the front of the house, smashing the front window and causing minor scorch and smoke damage.
A second petrol bomb was thrown at the rear of the property. A police spokesperson said no-one was in the house when the attack took place.