Sex video accused to provide mobile phone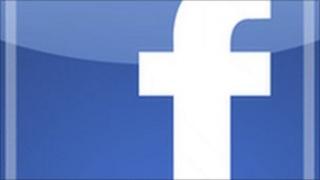 A man accused of threatening to post a video of him having sex with his ex-partner on Facebook is to hand over his mobile phone for forensic analysis.
Earlier this month a woman secured a temporary injunction to prevent her former partner from posting the alleged footage on the social networking site.
It is believed to be the first of its kind in Northern Ireland.
On Thursday, lawyers for the defendant said he denied making the threats or that any such video existed.
However, barrister Keith Gibson confirmed on Thursday that his client was now prepared to provide both it and the SIM card for examination by a forensic computer expert.
Lawyers for the woman had launched committal proceedings alleging contempt of a High Court order to relinquish all devices capable of making recordings.
A judge was told the man had at first refused to comply with the terms of an injunction granted in the case.
Peter Girvan, counsel for the plaintiff, a classroom assistant who cannot be identified, said: "We say the defendant effectively thumbed his nose at the court and the plaintiff in respect of the requirement to deliver up the equipment capable of recording, in particular the mobile phone.
"We say there is a clear breach of the order of the court."
17-minute clip
The pair, who broke up after a long-term relationship, met again last month and had consensual sex when she was drunk, the court heard.
Five days later she said that he claimed to have recorded a 17-minute clip of this on his phone.
She alleged that he showed it to her sister's boyfriend and planned to disclose it to her employers.
It was claimed that he also threatened to sit outside the school where she worked and send footage to pupils via bluetooth.
The man further issued a threat to put clips on Facebook, she alleged.
Paul McLaughlin, appearing for Facebook, which was joined as a co-defendant in the injunction, set out the difficulties in complying with the injunction order.
He said the social networking giant dealt with 750 million accounts worldwide, and claimed it was impossible to monitor without more information on the specific one at the centre of the case.
"Ultimately Facebook's position is that it has done nothing wrong because of not, as far as it is aware, hosting any information in breach of the order," he added.
During the hearing Mr Girvan also confirmed plans to summons the boyfriend of his client's sister to give evidence about whether or not he was shown the alleged video.
The judge, Mr Justice Deeny, agreed to review the case again next month.