Two men injured in Coleraine aggravated burglary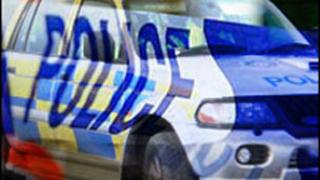 Two men have been injured in an aggravated burglary at a house in Coleraine.
Shortly after 23:00 BST on Thursday, two masked men armed with a golf club and crow bar burst in to a house in Brook Place.
One man received non life-threatening head injuries while the other received broken teeth and injuries to his face.
A wallet and mobile phone were stolen before the intruders made off in the direction of Circular Road.
One of the masked men is described as being over 6ft in height and was seen wearing a grey hooded top.
The other had a blue top and both wore gloves.