Woman accused of false rape claim in Bessbrook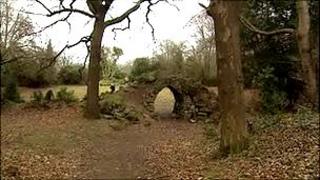 A 24-year-old woman has been charged with wasting police time and perverting the course of justice.
The charges are in connection with the alleged rape of a woman at a park in Bessbrook, County Armagh, in March.
At the time, a woman said she was attacked in front of her two children as she walked in Derramore Woods.
She went to the police, describing her attacker as in his 50s and walking a white dog. The 24-year-old is to appear in court in Newry in September.