Recession impacts on Hastings Hotel Group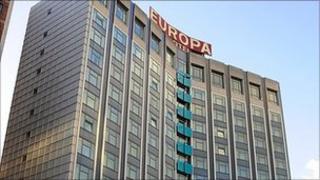 The Hastings Hotel Group has reported a pre-tax profit of just over £2m for 2010, down from £2.8m in 2009.
Turnover was just over £36m compared to £39m the year before.
Hastings is one of Northern Ireland's biggest hotel firms, controlling six properties including the Europa and the Culloden.
The hotel sector in Northern Ireland has suffered during the recession with some businesses closing or being placed into administration.
Hastings directors described the position of the business at year-end as "satisfactory" and said the year ahead will be challenging due to the current economic climate in the UK.
The company owns half of Landmark Investment Limited, the company which controls the the Merrion Hotel in Dublin.
Hastings made a loss of £528,000 from its investment in Landmark, down from the £1m it lost in 2009.