Man arrested over kidnap and robbery in Belfast is released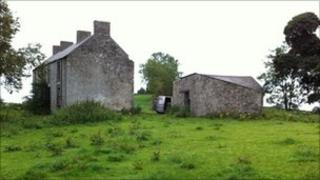 A 35-year-old man who was arrested in connection with a kidnapping and robbery in Belfast on Wednesday has been released unconditionally.
He was arrested on Monday. Two other people who were being questioned have also been released.
A 43-year-old man is still being questioned over the abduction of the partner and son of a cash-in-transit employee.
A man was forced to steal from his work while his family were held captive.
His 16-year-old son and his partner were having dinner on 17 August when masked men broke in and held them at gunpoint.
The teenager and the woman were taken to County Monaghan in the Irish Republic. The man, a security van driver, was ordered to carry out a number of cash collections the following day.
Kidnapping
Police will not say how much was handed over, but it is thought to be about £200,000.
It was handed over at Muckamore industrial estate outside Antrim town on Thursday.
Up to 10 men were involved in the kidnapping, police said.
The woman and teenage boy were taken from Belfast to Mullyash, near Castleblayney, in the back of a van. They were then locked in a shed.
The kidnappers then set the van alight. The fire was spotted by someone in the area who contacted Irish police.
The woman and teenager were found at about 20:00 BST on Thursday, 24 hours after the gang first entered their west Belfast home.