Bank appoints receivers to Tyrone developer's sites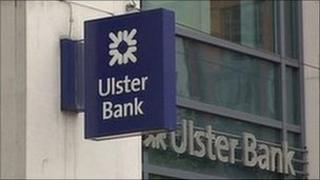 Ulster Bank has appointed receivers to a number of properties owned by a County Tyrone developer.
The sites in Coalisland, Loughmacrory and Londonderry were controlled by Sperrin Homes Contractors Ltd, Cranagh.
The company last filed accounts for the year ending in March 2009, which at that time showed its liabilities exceeded its assets by £375,000.
The company is entirely unrelated to the County Derry company Sperrin Homes which continues to trade normally.
The assets placed into receivership include six sites at the Victoria Gate development in Derry.
That scheme is controlled by another builder who has sold individual sites at the development.
The Coalisland asset is land at Washingbay Road while the Loughmacrory assets are land and property on the Ballybrack Road.
The March 2009 accounts suggest that Ulster Bank was owed around £7m at that time.
The Northern Ireland construction industry is still suffering from the bursting of a price bubble.