Newtownabbey man Jim Fittis faces kidnap and sex attack charges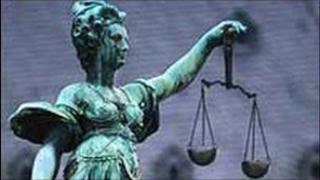 A man is to stand trial charged with kidnapping a woman and trying to imprison two others, a judge has ruled.
Jim Fittis is also accused of sexually assaulting one of the alleged victims.
The 28-year-old, with an address at Knockview Road, Newtownabbey, faces a total of five charges connected to three alleged incidents.
He is accused of taking one woman against her will in January this year in the Newtownabbey area.
Mr Fittis is alleged to have intentionally and sexually touched her, and to have committed the kidnapping with the intention of committing a sexual offence.
Belfast Magistrates' Court heard he is further charged with the attempted false imprisonment of another two women.
These separate alleged offences were said to have taken place in March 2009 and September 2010.
The accused spoke to confirm he understood the charges during the preliminary inquiry hearing.
He declined to give any evidence or call witnesses at this stage in the case.
District Judge Fiona Bagnall granted a prosecution application to have him returned for Crown Court trial on a date to be fixed.
Tagged and curfewed
She refused to let him out on bail after a detective involved in the case opposed his release.
A defence lawyer told the court Mr Fittis could live in Ballymena, 20 miles from the area where the alleged offences occurred.
He added that the accused was prepared to be electronically tagged, curfewed and would not travel in any private cars.
But Judge Bagnall ruled that none of the suggestions eased concerns about possible interference with witnesses.
Mr Fittis was remanded in custody until his trial gets under way.