Edwin Poots plans ban on cigarette vending machines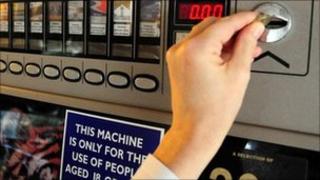 Health Minister Edwin Poots has said he hopes to ban tobacco sales from vending machines in Northern Ireland from next February.
It would be the latest in a series of measures taken by the Department of Health concerning tobacco sales.
They include an attempt to introduce regulations banning the display of tobacco products at point of sale as well as vending machines.
Mr Poots said he would consider views from everyone involved in the business.
He added it could be next spring before the ban on displaying products was introduced.