Paul McCauley 'barbecue attack' - two men arrested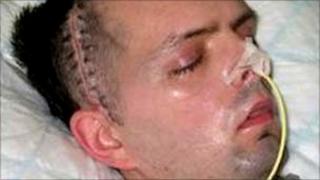 Two men have been arrested over the attempted murder of a Londonderry civil servant five years ago.
Paul McCauley, 34, suffered brain damage when he was attacked by a gang at a barbecue in Derry in 2006.
The suspects, aged 25 and 21, were arrested in the city on Wednesday. Five men were arrested last month in connection with the attack.
Four were released on police bail pending further inquiries and the other unconditionally.
In 2009, Daryll Proctor pleaded guilty to grievous bodily harm over the attack and was sentenced to 12 years in a young offenders centre.