Financial Times is 'cool' on corporation tax cut for NI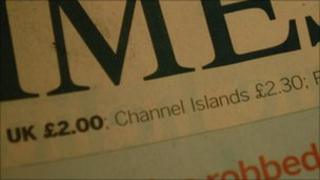 The UK's leading financial newspaper has expressed deep scepticism about the proposal to cut corporation tax in Northern Ireland.
The Financial Times says the "local appeal" of the plan is understandable but that at UK level it raises more problems than it solves.
In an editorial the paper says that matching the cut in tax with a cut in the block grant from Westminster is "a crude tool".
It concludes that the move would only produce marginal benefits in comparison to the complications which would be a "heavy price to pay".
The paper implies that the main complication would be unfairness to England as it has no devolved institutions which could also implement a cut.
The proponents of the tax cut say it would have a transformational effect on the Northern Ireland economy.
The Treasury is currently examining the responses to a consultation on the plan.