Kirk McCambley contract report due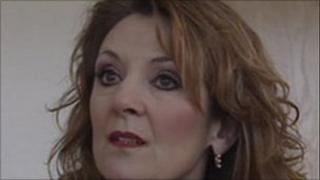 A report into the awarding of a council contract to Iris Robinson's former lover will be presented to councillors in Castlereagh on Thursday night.
Consultants Deloitte were asked to investigate the role of those officials and councillors directly involved in the leasing of the Lock Keepers Inn to Kirk McCambley.
The investigation was set up after a BBC Spotlight programme revealed that Mrs Robinson helped Mr McCambley open the business with money from two developers.
The programme alleged that as a Castlereagh councillor Iris Robinson had failed to declare her interest at a meeting when the council agreed to award the lease to Mr McCambley.
In May, Castlereagh Borough Council said the draft report by Deloitte concluded that there was no evidence of financial loss to the council.
The council said the investigation had also concluded that there was no impropriety by council officers or members directly involved in the awarding of the lease.
The DUP claimed the draft report cleared Iris Robinson of any wrongdoing.