NI cleaning firm FM Environment increases exports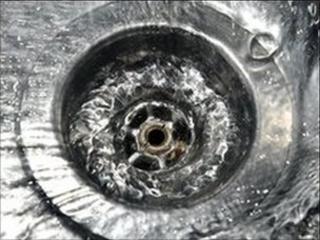 All the advice for companies in Northern Ireland from business experts and economists is to focus on exporting their products.
While times are tough for people selling to local markets, those companies who are still increasing their profits tend to be the ones who are selling abroad.
One company from Newry who have managed to tap into the global market is FM Environmental.
They make water cleaning products, taking grease or oil out of water before it goes down the drains.
Their Grease Guardian product goes into dishwashers and seperates out the grime so it can be disposed of in an environmentally friendly way. And it's proved to be a big hit with Russia's hotel and catering industry.
Company president Eamon Fitzpatrick first began visiting the north-west of Russia through a children's charity, but soon saw that it was a market with huge potential for his company.
He said it is a difficult country to break into because of the language barrier, with very few English speakers in the more far flung areas, and because of the size of country, spanning nine time zones.
But Mr Fitzpatrick said "if you work at it, you can crack it".
Every new McDonalds opening in Russia now has a Grease Guardian in it, they have dramatically improved their distribution networks, and the company have tapped into the big opportunities at the upcoming Winter Olympics in 2014.
The town of Sochi is hosting the games, and several of their new hotels will be supplied by FM Environmental.
Russia is currently the second biggest export market for the Grease Guardian product, and the company is hoping that over the next couple of years it will grow to be their biggest market.
"If things keep going in the same direction, we should be in a very good position by the time we reach the 2014 games", said Mr Fitzpatrick.