Trench Holdings posts £2.2m profit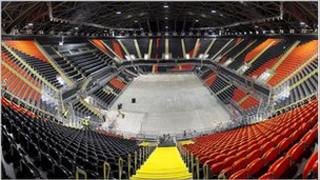 A Northern Ireland-owned construction business, Trench Holdings, has reported pre-tax profits of £2.2m for 2010.
This is more than three times its profit for 2009.
Trench Holdings is controlled by Ken Cheevers who is better known as the owner of the McLaughlin and Harvey building firm.
Trench Holdings consists of a number of Scottish-based businesses with interests in construction, building products and waste management.
One of its main firms, Barr Construction, built the basketball arena for the London Olympics.
Barr, which employs more than 700 workers in Scotland, owns the stadium but will rent it to the Olympic Delivery Authority.
Trench Holdings had a turnover of £254m for 2010, up from £171m in 2009.
McLaughlin and Harvey, which is based in Newtownabbey, filed its annual accounts in April showing a pre-tax profit of £4m on a turnover of £165m.
Although the construction industry in Northern Ireland is in recession some major firms have managed to retain their profitability.
In recent weeks two big firms, Gilbert Ash and H&J Martin, have reported annual profits of around £1m.
The firms share some common features such as not being reliant on house building and having specialist skills which allow them to compete for work outside Northern Ireland.