Northern Ireland coal prices to rise by up to 10%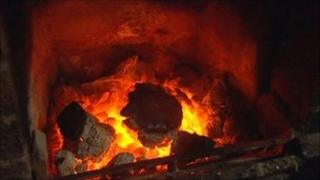 Coal prices in Northern Ireland are set to rise by 4 to 10% next month.
Although only around 5% of homes in Northern Ireland use coal as the sole means of heating, an increasing number use it to supplement central heating systems.
The Consumer Council has said it was a further blow to homeowners already struggling with high fuel prices.
The council's John French said the executive needed to act on fuel affordability.
"This price increase is yet another strain on consumers' already over-stretched budgets," he said.
"In light of the recent increases in electricity prices and now coal prices, we call on the Northern Ireland Executive to address urgently the issue of energy affordability in Northern Ireland before living in a warm and dry home becomes simply unaffordable."