Huge fuel plant found in cross-border raids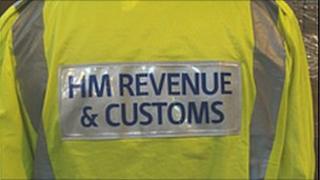 Eleven businesses and homes have been searched in cross-border raids targeting fuel fraud and money laundering.
As part of the operation, a laundering plant capable of producing 18 million litres of illicit fuel a year was dismantled in County Monaghan.
It is understood it was found in sheds a short distance from a minor road between Castleblayney and Crossmaglen.
Four people - one of them from Northern Ireland - have been arrested.
Five addresses were also searched in Counties Tyrone and Armagh.
Officers from HM Revenue & Customs (HMRC) supported by the PSNI carried those out. Business records and more than £30,000 in cash were seized during these searches..
Co-ordinated searches were carried out in counties Galway, Monaghan, Offaly, Roscommon, Westmeath and Dublin by the Republic's Revenue's Customs Service and officers from the Organised Crime Unit, the Criminal Assets Bureau (CAB) and local police.
Bob Gaiger, HMRC spokesperson, said: "Serious and organised criminals are increasingly sophisticated, and the measures they use to avoid detection are increasingly complex.
"They are attacking the tax system in many different ways with the aim of stealing huge amounts of revenue.
"Today's operation shows that those who think they can use the border as a way to commit crime or hide their criminal proceeds and escape justice, need to think again.
"Our response through the Cross Border Fuel Fraud Enforcement Group (CBFFEG) is to ensure we are targeting those individuals and groups doing most harm in our communities."