ESB electricity firm to enter Northern Ireland market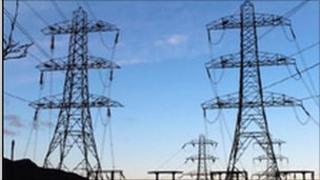 Electricity customers in Northern Ireland are set to be offered more choice.
Another major supplier has signalled its long-term commitment to the household market.
The Republic of Ireland's largest service provider ESB Electric Ireland hopes to launch a major roll-out in the middle of next year.
It plans to test out the NI market before the end of this year as part of its preparations for the main launch.
ESB Electric Ireland, which supplies the residential and business markets in the Republic, has been supplying business customers in Northern Ireland for 10 years.
Susan Kinane, ESB Electric Ireland managing director, said: "The missing link is the residential market in Northern Ireland. We are keen to get into the market before the end of the year on a pilot basis."
The supplier's entry into the domestic market would present another competitor for Power NI (formerly NIE Energy) and fellow Republic of Ireland company Airtricity.
Ms Kinane said there are a number of issues to resolve before the main launch next year.
These include efforts to harmonise supply technologies on both sides of the border and ESB Electric Ireland familiarising itself with the requirements of keypad customers - a service currently not offered south of the border.
But she said she could not envisage any problem that would prevent a long-term roll-out next year.
"I can't see any practical roadblock that would make us pull out of the market," she said.