Petrol bomb is thrown at house in Antrim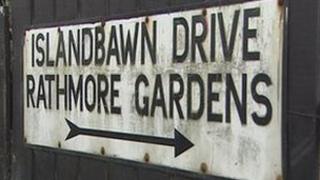 A petrol bomb has been thrown at the front of a house in Antrim town.
The attack happened at a house in the Rathmore Gardens area of the Greystone estate at about 22:30 BST on Friday.
No damage was caused to the property and no-one was injured during the incident.
Alliance Leader David Ford David Ford has condemned the attack.
"There have been a number of attacks on houses in Antrim in recent times. This was a despicable and cowardly incident and I appeal to anyone with information on it to contact police immediately, " he said.
"We are working hard to try and grow the economy and bring new jobs to Antrim, and such incidents send out a very negative message."