AIB takes control of former McAlister Construction properties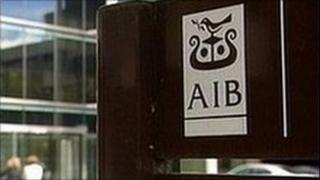 Another bank has moved to take control of property which was once owned by the bankrupt developer Mervyn McAlister.
AIB has appointed receivers to properties in Ballycastle, Loughguile and Belfast which were controlled by McAlister Construction.
Northern Bank has already appointed receivers to the Marine Hotel in Ballycastle, which was controlled by another of Mr McAlister's firms.
The Irish government's National Asset Management Agency (Nama) is selling three sites which Mr McAlister bought with loans from the failed Anglo Irish Bank.
The latest receiverships were processed in the middle of August.
The Ballycastle properties include a large cleared site on Quay Road, behind the Marine Hotel, as well as sites on Clare Road and Ramoan Road.
The Belfast property is the former Motoglass site on the Ormeau Road. It was once advertised for redevelopment but is currently leased to a retail business.
Mr McAlister most ambitious plan was to develop a 37-storey skyscraper called the Aurora at a site on Great Victoria Street in Belfast.
However the scheme was blocked by planners and Anglo Irish Bank later put the site into receivership.
Mr McAlister was declared bankrupt in February.
Meanwhile the receiver of McAlister Investments, the firm which controlled the Marine Hotel, has estimated that the hotel could be sold for around £800,000.
Northern Bank had loaned the business around £1.3m so would lose £591,000 if that price was achieved.
Drinks company Diageo stands to lose £178,000 while McAlister Investments also had unpaid taxed of around £250,000.
The receiver's report states that McAlister Investments never turned a profit from the time it was set up in 2005.