TV Icon David Hasselhoff set for Queen's Freshers' Ball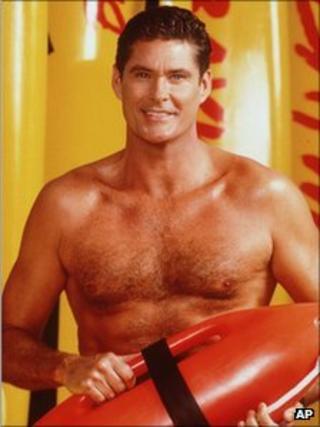 What makes a night out legendary? Partying with one of the world's biggest stars perhaps!
American TV Icon David Hasselhoff is set to party with students as the VIP guest at this year's QUB Freshers' Ball.
The Freshers' Ball is the main welcome event for new students at Queen's University.
Hasselhoff, 59, is known for his roles in Baywatch, Knight Rider and most recently as a judge on TV series Britain's Got Talent.
Highlights of previous Freshers' Weeks include visits from the cast of Hollyoaks and a flashmob in front of the main Lanyon building.
Lady Gaga
Vice President for Campaigns and Communications Fiona Kidd at QUB Students' Union said: "Freshers' week is crucial for getting to know people in Belfast, it's a transition period which is daunting but also very exciting.
"We have over 25 events planned to help students get to know each other including a carnival, a Lady Gaga flashmob and local city tours.
"What better way to end Freshers' Week than with The Hoff, he will be meeting students and I've heard he may even sing the Baywatch theme tune."
Drama student Sarah Mullan said:" I can't believe the Hoff is coming to Queen's, it's going to be huge. This is going to be the best Freshers' Ball ever.
"I'm not bothered if he sings but hopefully he will turn up in his trademark red swimming shorts, although it might be a bit cold for them."
The QUB Freshers' Ball will take place on 28 September.