Firmus Gas announces price rises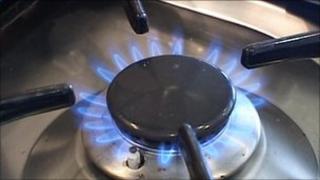 Natural gas provider Firmus Energy has said it will increase its prices in towns outside Belfast by 28.4% from 1 October.
Firmus is the sole provider of natural gas to households in 10 towns across Northern Ireland.
It is expected to announce an increase in its price for Belfast consumers in the near future.
Firmus' rival Phoenix Gas announced a rise of 39.1% in its tariff earlier this year.
The company has blamed the increase on a rise in the price of wholesale gas and said that it was only the second time in six years that it had raised its prices.
Firmus managing director Mark Prentice said: "Since we first started supplying natural gas to homes and businesses in 2005, we have worked hard at keeping our prices as low as possible."
The Consumer Council has expressed its concern at the price rise.
Its head of energy, John French, said: "The Consumer Council is increasingly worried that households which are already struggling financially will face very stark decisions this winter when faced with these increases in energy bills.
"These energy price hikes are hitting already under pressure households and our research shows many households have already reached the limit of what they can afford."
Strangford MLA Mike Nesbitt said he believed it was time for the Department of Enterprise, Trade and Investment to take back some control of energy policy.
He added: "If we cannot control rising costs, we can look at ways to help people manage, with a new policy direction, including a social tariff, energy efficiency measures, and an open acknowledgement that energy markets in Northern Ireland are too small to support real privatisation.
"Consumers needs a government that will champion their cause."