Belfast Health Trust refutes Unison cuts claim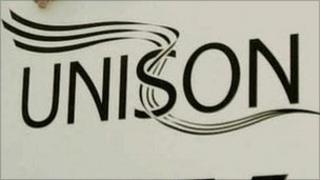 The chief executive of the Belfast Health Trust has accused a trade union of misleading the public about the impact of cuts on the health service.
Reacting to the trust's spending plans for next year, Unison warned that not enough money was available to buy drugs for MS patients.
It also predicted that up to 650 jobs, including 11 maternity posts, would go.
However, trust chief executive Colm Donaghy said Unison's information "was incorrect and misleading".
"The trust's modernisation programme is about ensuring that we have jobs in Belfast, to protect jobs for the staff that currently work in Belfast," Mr Donaghy said.
"I think it is potentially misleading... for example, they have said we have no funding for MS drugs."
In April, Unison threatened strike action over a report which it claimed would result in thousands of job losses.