Boy, 14, on child sex charges is remanded in custody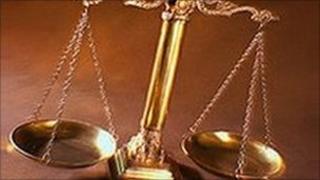 A 14-year-old boy accused of sex offences against children has been refused bail.
All of the offences involve male victims and some are alleged to have been committed when the accused was 12.
The boy, who cannot be identified due to his age, faces a number of counts of sexual contact with children during 2009 and 2010.
He is further accused of making threats to kill, as well as unlawfully imprisoning a child.
An assault charge dating to 12 July this year is alleged to have occurred in Moneymore, County Londonderry.
The boy faces three counts of assault causing actual bodily harm, and being in possession of a lighter as an offensive weapon.
Appearing at Dungannon Magistrates' Court on Tuesday, District Judge John Meehan said bail was not an option as the risk of reoffending was too high.
The case has been adjourned until 4 October.